EFFECTIVE. EFFICIENT. EXCELLENCE.
The Aquatech combination sewer cleaners are the best in the industry. These machines clean up everything in their path, including the competition. When you operate an Aquatech machine you receive power without problems and the freedom of flexibility. You will also receive unmatched versatility and our top and rear mounted booms provide maximum capacity.
OUR MODELS
B-SERIES COMBINATION JET/VAC SYSTEM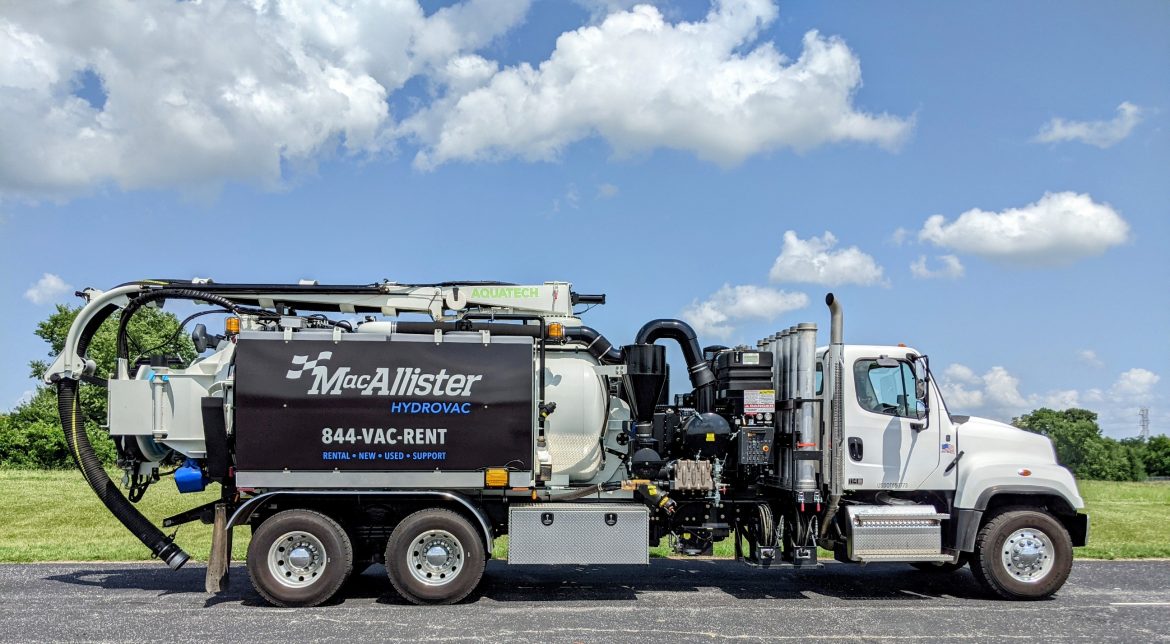 The Aquatech B-Series Rear-mounted Hose Reel Combination Sewer Cleaner is ideal for any size municipality, water and sewer district, or contractor who is cleaning storm drains, catch basins and/or sewers. Excellent for sanitary and storm sewer cleaning, water leak repair and emergency excavation. Also ideal for sewer line bypass for sewer repair/relining/replacement work.
With our rear-mounted sewer cleaners, multiple sizes of debris and water capacities combined with various water and vacuum pump options allow customers to custom fit an Aquatech unit to any application.
The rear-mounted hose reel design with 180° hydraulic articulation takes the operator off of the street and away from traffic. The industry's only ASME-certified 6-15 cubic yard debris tank. Water tank capacity from 570-1,750 gallons.
DOWNLOAD THE B-SERIES BROCHURE
THE GUARDIAN COMBINATION SEWER CLEANER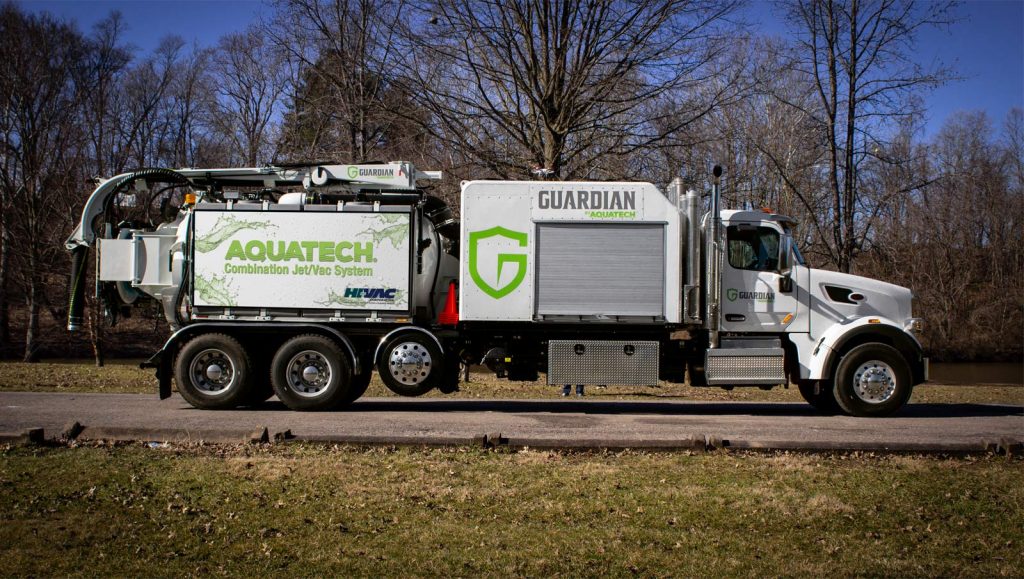 The Guardian guards against excessive noise and weather conditions. This is the quietest combination sewer cleaning machine in the industry. Offering 5800 CFM and a 27″ Vacuum, it is the highest vacuum performance of any sewer cleaning machine on the market. The top loading boom provides unlimited 360° operation while the rear-mounted hose reel position results in increased versatility.
DOWNLOAD THE GUARDIAN BROCHURE
UTILITY EDITION – SEWER JET TRUCK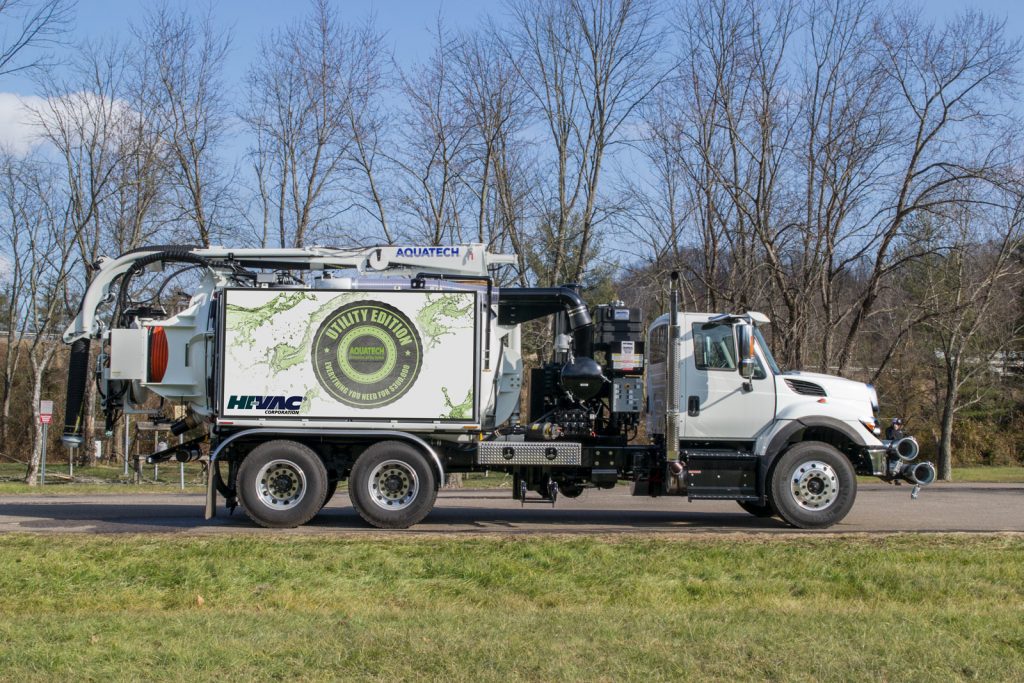 Everything you need at an affordable price. When the engineers designed the Utility Edition, the idea was to create a combination sewer cleaner that provides a powerful, functional and weight conscious unit at an affordable price. This sewer jet truck delivers all that and more.
Mounted on a maneuverable tandem axle chassis, the Utility Edition can carry a large payload. This truck is equipped with a rear-mounted hose reel that offers a 180-degree hydraulic articulation providing over 12 feet of reel reach and a virtually unlimited number of work stations. The top loading vacuum boom provides 360-degree rotation for even payload distribution as well as an operator set-up that is both fast and easy.
PHOTO GALLERY