PROVEN. POWERFUL. PERFORMANCE.
HYDRO-JETTING SEWER SYSTEMS. A HYDRO JETTING MACHINE FOR EVERY JOB
For more than 50 years, O'Brien has provided innovative sewer cleaning solutions to municipal, industrial and residential applications all over the world. Designed by industry experts, O'Brien products provide unsurpassed cleaning performance for sanitation piping systems, catch basins, storm sewers, lift stations, treatment plants and more.
OUR MODELS
O'Brien Hydro Jetters are designed and built from the ground up with contractors, industrial site users and municipalities in mind. Our jetting trailers range in size from 350 to 700 gallons, flow ratings of 10 to 40 GPM, and pressure ratings of 2000 to 4000 psi. With O'Brien jetting trailers, you will easily meet the toughest demands of your projects.
TRAILER SEWER JETTERS
3500 SERIES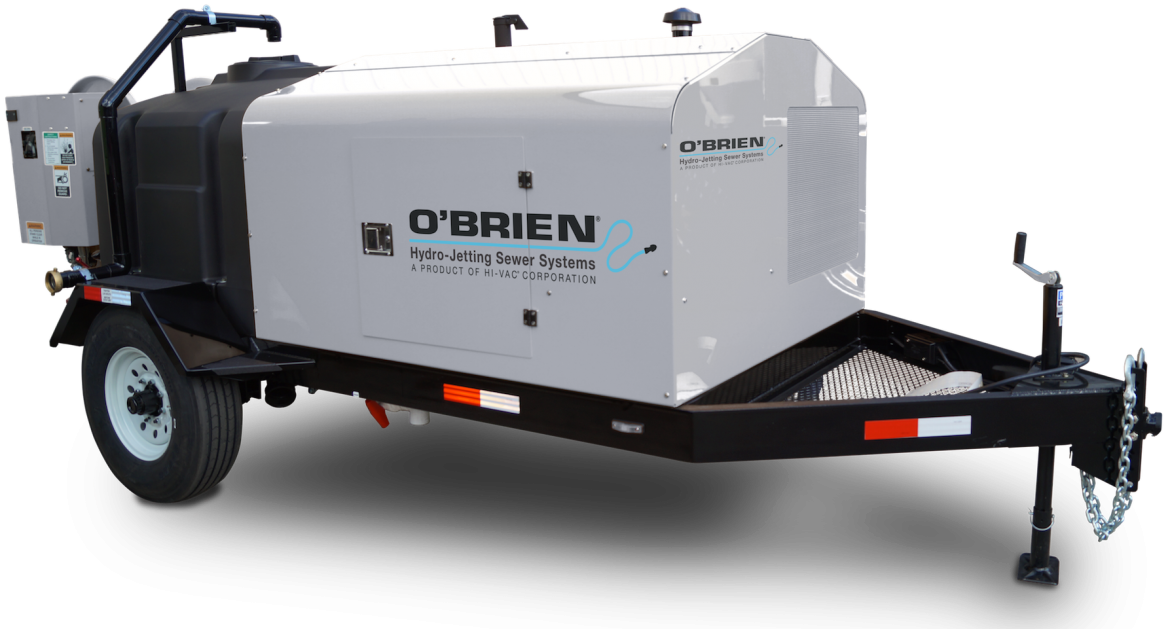 The O'Brien 3500 series was created to meet the diverse challenges of residential and commercial jobs. Carefully designed for the optimum balance of maneuverability and capability, the 3500 series has the water supply and pressure to take on tough, everyday projects with single-axle flexibility and efficiency. This jetter features a 350 gallon tank capacity.
7000 SERIES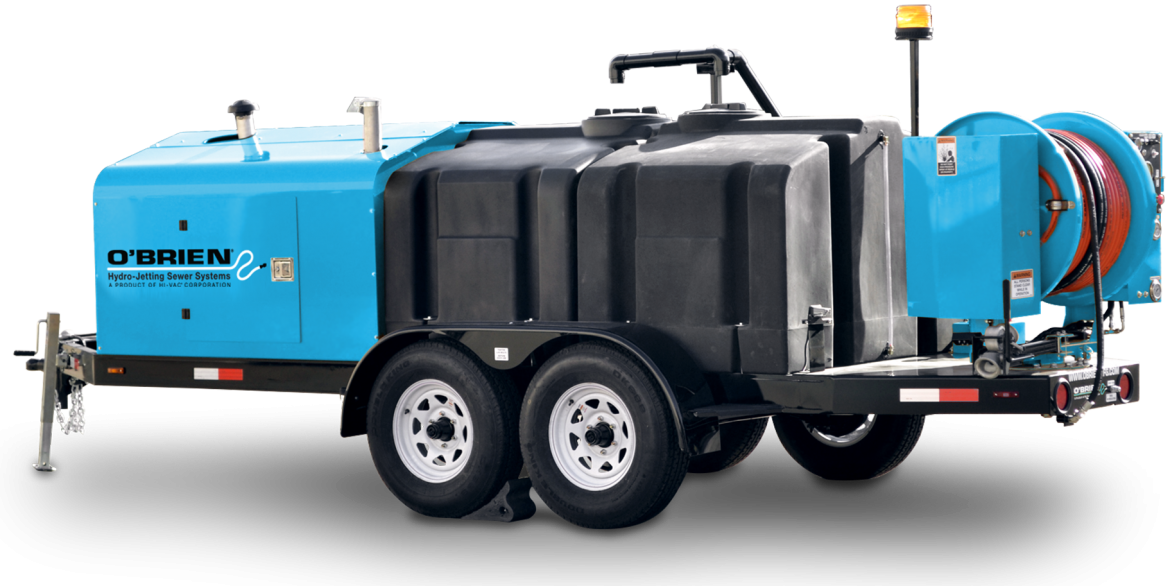 Day in and day out, municipalities and pumper-cleaner contractors trust the O'Brien 7000 series for unbeatable sewer line cleaning. The most powerful engine-pump combinations, heavy-duty construction, and longer jetting time on a single tank easily handle the toughest contractor and municipal jobs. A 190° rotating hose reel provides easy access no matter how the trailer is parked. This jetter features a 700 gallon tank capacity.
TRUCK SEWER JETTERS
7000-T SERIES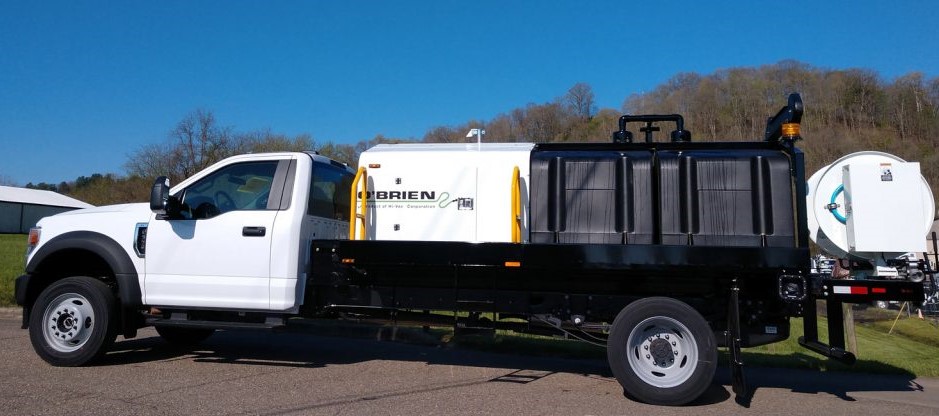 Welcome to the ultimate sewer line cleaning machine. The O'Brien 7000-T series combines the remarkable versatility of our 7000 series with the go-anywhere convenience of a custom-mounted chassis design in an impressive all-in-one package.
DOWNLOAD O'BRIEN EQUIPMENT BROCHURE
PHOTO GALLERY