POWER. PAYLOAD. PERFORMANCE.
In the past, excavating underground piping systems, utilities, and other critical infrastructure components was performed using mechanical construction equipment, including backhoes and manual labor. This frequently resulted in costly damage to underground systems and very dangerous situations for workers.
X-Vac hydro excavation technology combines high-pressure water with a positive displacement vacuum system to provide an effective, non-destructive method to excavate underground areas. X-Vac hydro excavators set the industry standard and offer a safe and efficient system to locate underground utilities, expose broken water lines, and vacuum a wide range of materials.
X-Vac hydro excavation trucks feature state-of-the-art blowers, pumps, and control systems to provide the highest level of performance and maximum uptime. Unique modular design concepts deliver clean and intuitive controls and simple, planned maintenance accessibility for critical system components. Managers, operators, and maintenance staff all appreciate the quality, simplicity, and reliability of X-Vac hydro excavators.
OUR MODELS
X-8 HYDRO EXCAVATOR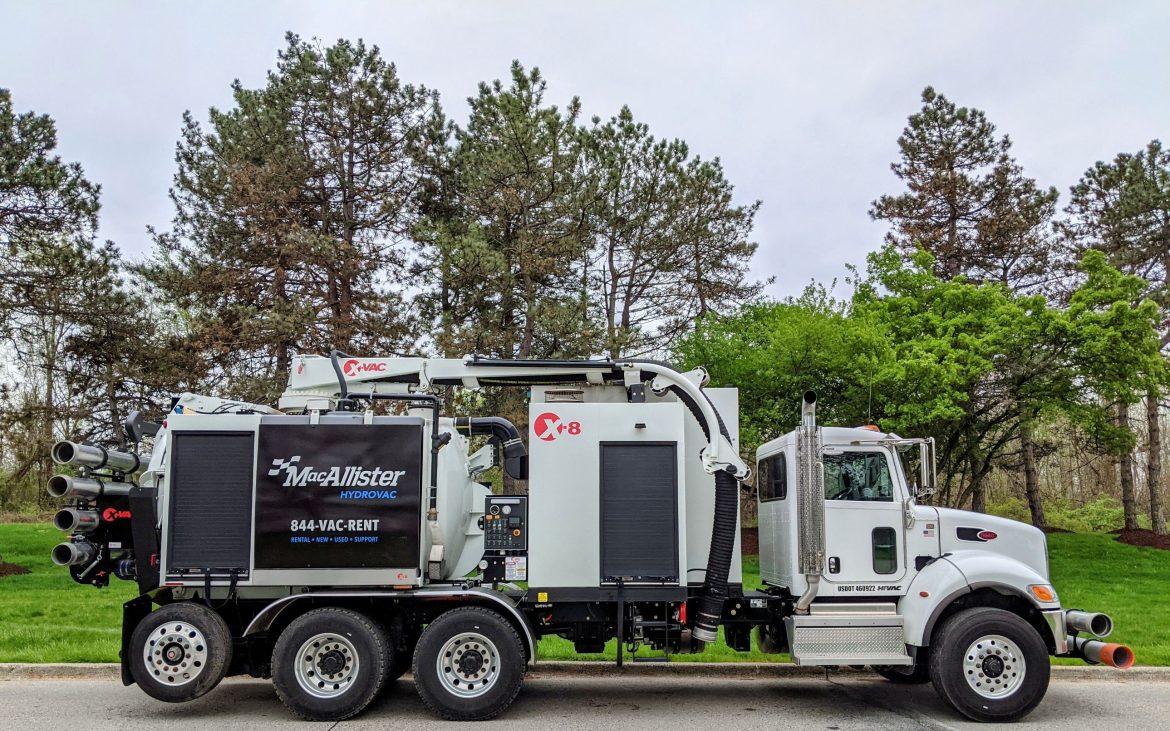 The tandem-axle X-8 hydro excavator offers the highest legal payload on the market with a surprisingly compact footprint. Smaller than traditional hydro excavators, the X-8 still has the power to complete projects with impressive efficiency and effectiveness.
X-13 HYDRO EXCAVATOR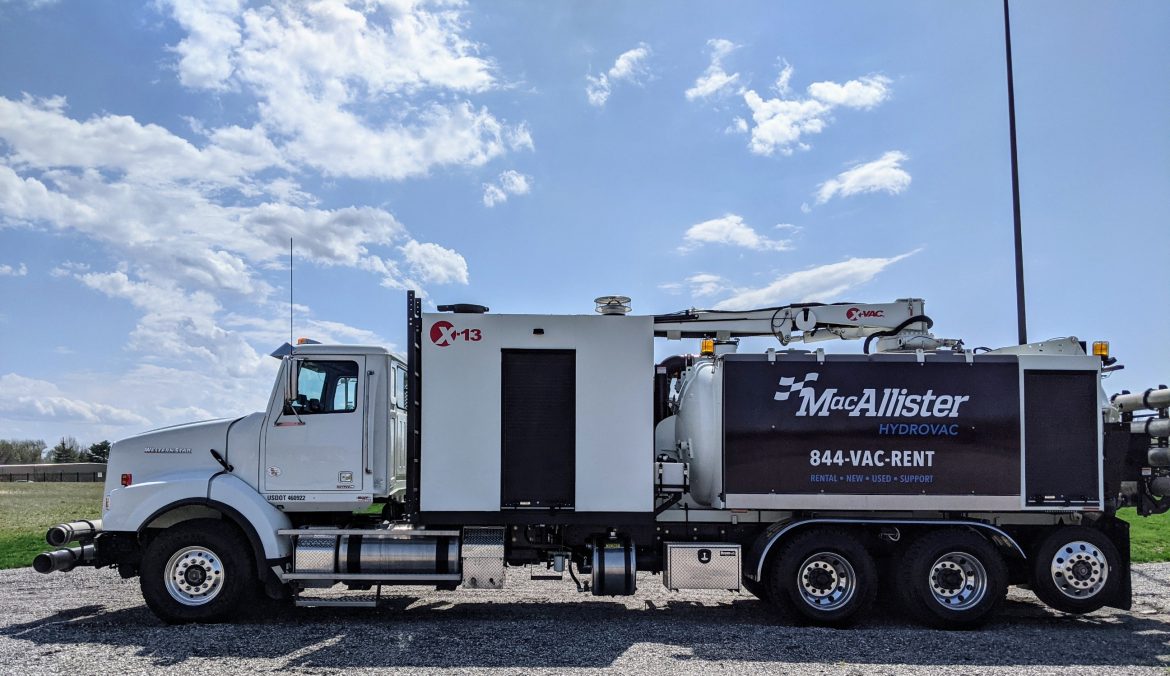 The X-13 hydro excavator is ideal when transporting material or dumping on-site. The X-13 features a 13-cubic yard debris capacity and a payload capacity of up to 20,500 pounds, the highest legally available. The X-13 allows you to maximize jobsite efficiency.
X-15 HYDRO EXCAVATOR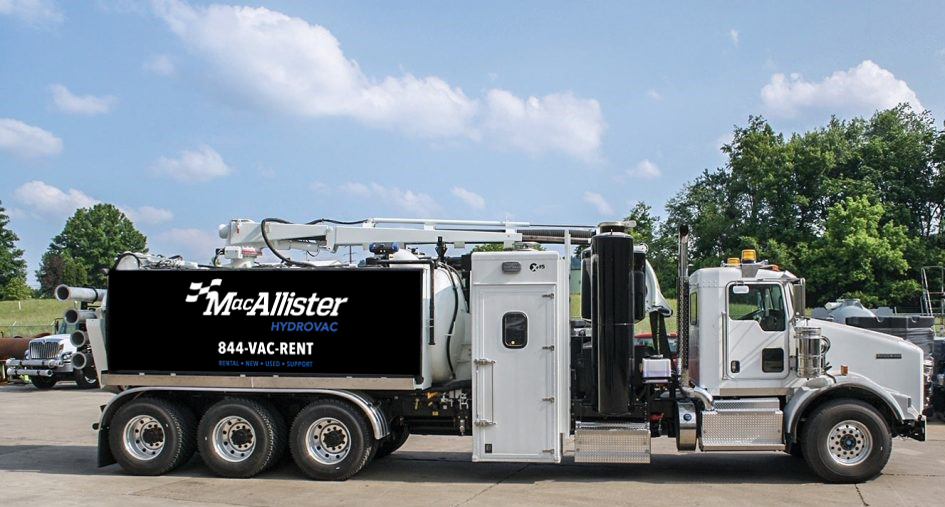 The X-15 features a state-of-the-art Triplex water pump and vacuum system for potholing, daylighting, utility location, and other applications. The X-15 offers all the same benefits as the X-13 but with a larger 15-cubic yard debris tank and 1,425-gallon water capacity for the ultimate hydro excavation performance.
DOWNLOAD X-VAC EQUIPMENT BROCHURE
THE DAYLIGHTER – POTHOLING HYDRO EXCAVATOR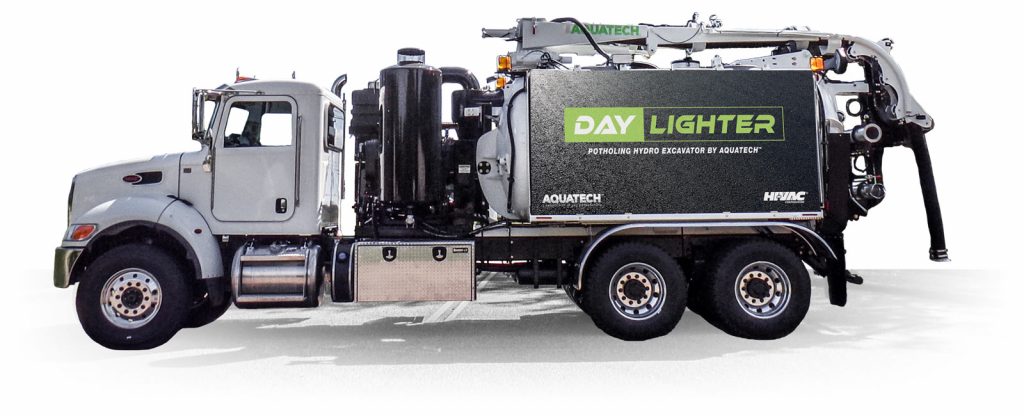 The Daylighter is the premier potholing hydro excavator with the power and capacity to quickly power through any project without the downtime and wasted time of light-duty catch basin trailers. Serious jobs call for serious equipment. The Daylighter features a rugged top-loading boom design hydro excavator that reduces wear and tear and can easily handle the toughest projects. An 1,150 gallon water tank means the job is finished when it's finished, not when you run out of water. The high-pressure water pump effortlessly powers through projects with 20 GPM at 2,500 psi.
DOWNLOAD THE DAYLIGHTER BROCHURE
PHOTO GALLERY